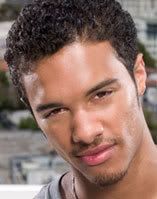 The final competition of So You Think You Can Dance featured Danny, Neil, Sabra, and Lacey. Each of these four dancers are extraordinarily talented. Sabra, though under 5', dances with intense energy and charisma. She is extremely athletic and able to adapt to almost any dance style (tonight's hip hop routine was a bit weak). Lacey plays the sex card a little too much during her solo acts for my taste, but she definitely exudes stage presence and confidence. Her big surprise was dancing so elegantly with Dannny tonight without a hint of overt sensuality.
Neil is a gymnast turned dancer/actor. He is a crowd favorite and exudes larger than life presence on the stage. He really enjoys playing angry or devilish roles. Danny is obviously the superior dancer when it comes down to technique and discipline. He can do what no other dancer on the show can do – compete with anyone, anywhere.
The unfortunate part is that Danny has been largely misunderstood throughout the season. Some of the judges thought him arrogant in the beginning, simply because he was perfect in form and did not express the nervous laughter and insecurity that most contestants do. He is very shy and is learning to unlock his personality throughout the performance. His technique is near flawless, and his willingness to express self is just starting to emerge.
Though Lacey and Neil are likely to be crowd favorites (both exude charisma and confidence), vote for Neil if you get a chance. The phone lines will be open for another hour and a half at least.
To vote for Lacey, dial 1-888-TEMPO-01
To vote for Neil, dial 1-888-TEMPO-02
To vote for Danny, dial 1-888-TEMPO-03
To vote for Sabra, dial 1-888-TEMPO-04
These are your top four dancers. The winner will be announced Thursday evening. Don't miss it.