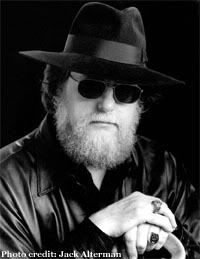 The Wheel of Time turns, and Ages come and pass, leaving memories that become legend. Legend fades to myth, and even myth is long forgotten when the Age that gave it birth comes again.
These are the words most likely to be spoken or remembered in honor of Robert Jordan, who passed away last month after battling amyloidosis with chemotherapy at the Mayo Clinic.
I know nothing of this man except for the words he wrote and the stories he told. Was he a kind man? I don't know. Was he a good father? Again, I have no idea. I'd like to think so, but that means nothing.
In truth, I respected Robert Jordan for his conceptualization and ability to weave a story. Some have called his work chaotic and unstructured. It's true that The Wheel of Time series followed many storylines and wove a tremendous tale of tales. It was an ambitious project, and one that fascinated me for a solid year as I read each of the eleven books in the Wheel of Time series.
It's a horrible thing to admit, but my first response to the news of his death was, No! Now I'll never read the ending! It's not something you admit, unless you insist on total honesty. I console myself with the notion that it is perfectly natural for me to mourn the one thing I connected to.
Jordan left unfinished manuscripts and notes to his wife and other relatives to have them completed so that the final chapter can be told. Of course, a grieving widow might not care too much about the story in the light of losing her husband. One can only hope and pray that she will fulfill his wishes.
If you have NOT begun the series, I recommend that you wait until word is officially given that the final chapter will be published. It's too much of an investment without a payoff otherwise. You'll get emotionally sucked in until you can't wait to read the next book and you don't want to be sitting there having invested a good 10-12 months reading only to be robbed of any sense of closure. Trust me.
If I hear anything about the final book, I'll pass the news on to you.